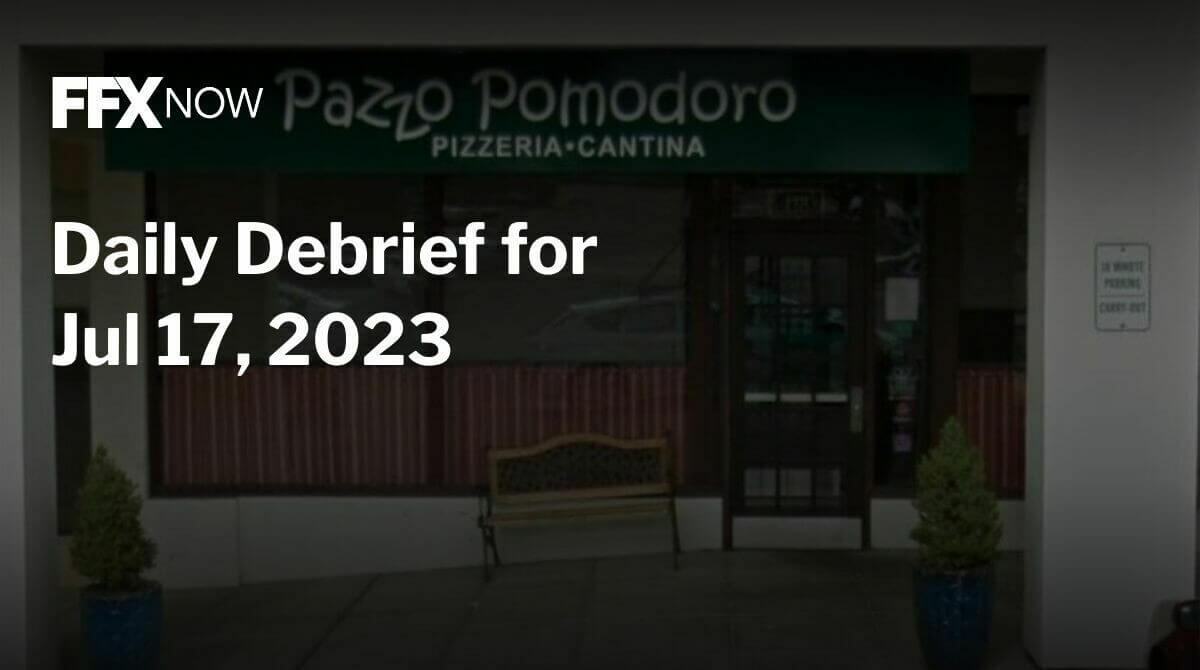 Good Monday evening! Today we published 8 articles that were read a total of 9056 times on FFXnow alone, so far.
📈 Top stories
The following are the most-read articles for today (Jul 17, 2023)…
📅 Upcoming events
Here is what's going on Tuesday in Fairfax County, from our event calendar.
⛅️ Tuesday's forecast
There's a possibility of showers and thunderstorms after 2pm today, amidst widespread haze that will clear by noon. It will be predominantly sunny, with temperatures rising to around 92°F. The calm wind will pick up speed, reaching 5 to 9 mph from the west by morning. Chance of rain is at 30%. This evening, there are chances of showers and thunderstorms again, mainly before 8pm. Expect partly cloudy skies with lows around 70°F, and a light, variable west wind around 6 mph. The probability for precipitation remains at 30%. See more from Weather.gov.
🌅 Tonight's sunset
Thanks for reading! Feel free to discuss the day's happenings in the comments.
Recent Stories
Explore your creative side this fall at Art House 7 with our Fall 2 Session of art classes beginning October 30th. Whether you're a budding artist or looking to unleash your artistic potential with something new, there's a class for everyone!
Short and Drop-In Classes:
Dive into creativity with our short-term offerings, including a 3-week still-life painting course, a 3-week knitting class, a 5-week Painting the Portrait and Figure workshop led by acclaimed local artist Danni Dawson, and a mesmerizing 4-week exploration of Japanese Suminagashi and modern paper marbling. Plus, we have a drop-in class specially designed for parents and toddlers (2-4 years old) to introduce them to the world of art.