Good Wednesday evening! Today we published 6 articles that were read a total of 9159 times on FFXnow alone, so far.
📈 Top stories
The following are the most-read articles for today (May 31, 2023)…
📅 Upcoming events
Here is what's going on Thursday in Fairfax County, from our event calendar.
☀️ Thursday's forecast
Patchy fog between 7am and 8am. Otherwise, mostly sunny, with a high near 84. Northeast wind around 6 mph. At night: Mostly clear, with a low around 60. Southeast wind around 6 mph becoming calm in the evening. See more from Weather.gov.
🌅 Tonight's sunset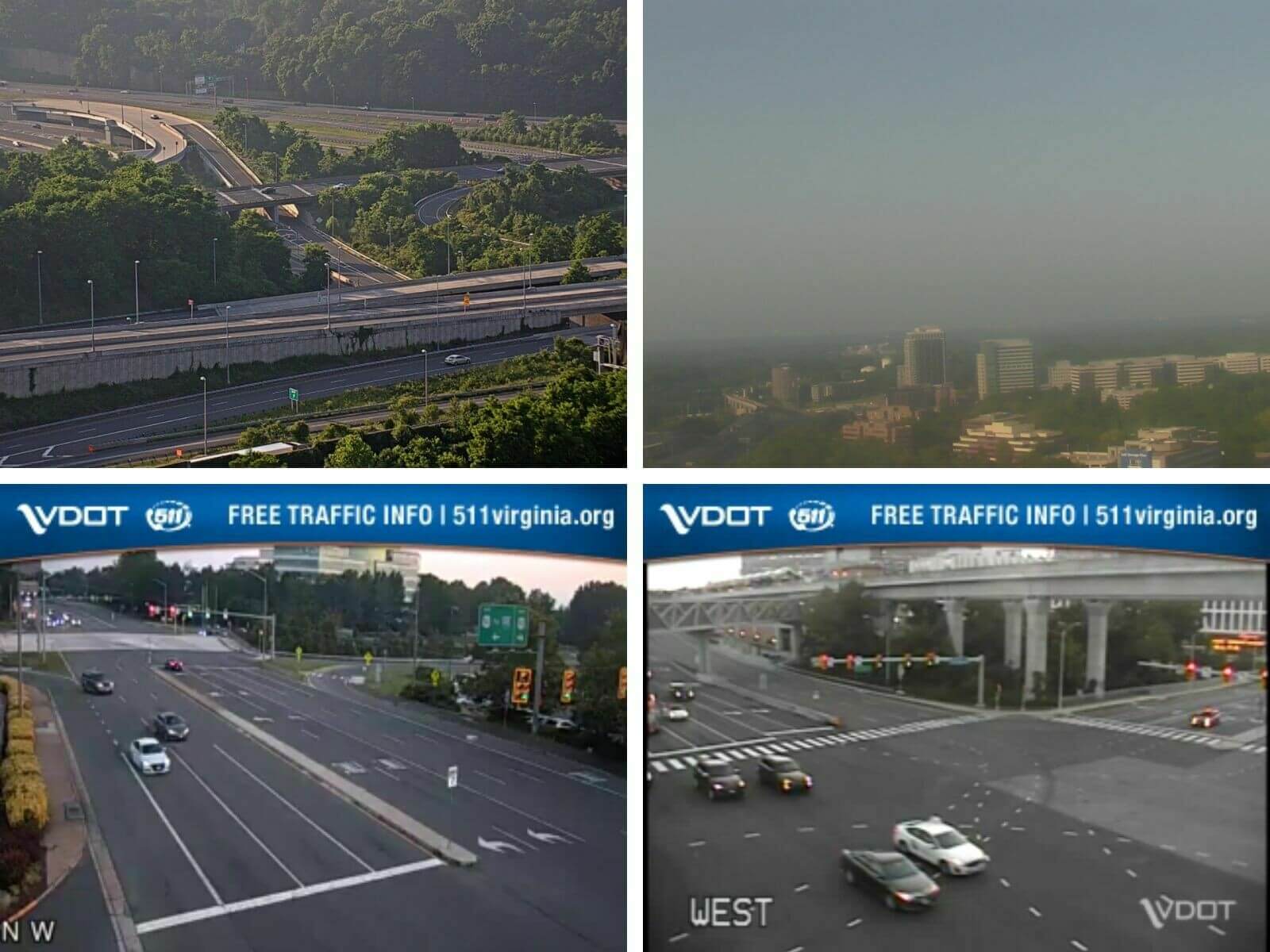 Thanks for reading! Feel free to discuss the day's happenings in the comments.
0
Comments
After a recent study showed an uptick in homelessness, Fairfax County staff say that data connects pretty cleanly to a matching rise in evictions over the last year.
The county saw a 10% increase — 119 people — in people experiencing homelessness for an estimated total of 1,310 people.
"In many ways the connection between housing and homelessness are logical, as homelessness is essentially defined as not having housing," said Tom Barnett, deputy director of the county's Office to Prevent and End Homelessness. "Much of the work of a homeless system is helping people in housing crisis find and secure new housing opportunities that match their means and unique needs."
Barnett said the increase in evictions, in turn, came at the same time as the end of federal and state eviction moratoria.
"The latest trends in evictions coincide with the ending of federal and state eviction moratoria and declining federal resources for emergency rental assistance from pandemic-era funding," Barnett said. "The federal eviction moratorium ended in August 2021 and the Virginia eviction moratorium ended on June 30, 2022."
According to the county's eviction dashboard, there were 2,674 formal writs of eviction issued between June 1, 2020 and the end of 2022. Before Virginia's moratorium ended, there were only two months in that period with 100 or more writs, but those numbers soared to 280 in October, 317 in November and 248 in December.
Barnett noted that some households are "evicted informally" and can't be tracked.
In 2021, the county established a Emergency Rental Assistance (ERA) program that assisted households who couldn't pay rent or utilities during the pandemic, allowing thousands to stay in their homes when they might otherwise have been evicted.
A new program was set up to cover some of those expiring benefits, but Barnett says the $14 million funding that program only accounts for a fraction of the $95 million in federal assistance provided over the last three years.
According to Barnett:
In anticipation of expiring federal benefits, [Health and Human Services] created the ERA Bridge Program in May 2022 and began accepting applications on July 1, 2022. The goal of this program is to keep significant resources in the community while beginning to transition to a new post-COVID operating and funding level still to be determined. The ERA Bridge Program totals approximately $14.0 million and is funded through a combination of federal and County funding. This funding is supplemented by leveraging community-based organization funds (private and federal) in addition to their Consolidated Community Funding Pool (CCFP) funding. This support is facilitated through the County and nonprofit partnership model that existed pre-COVID-19.

It is important to note that pre-pandemic, all rental and transitional housing assistance funded through CCFP totaled approximately $4.0 million. It is understood that post-pandemic funding needs will significantly exceed that amount, and the ERA Bridge Program provides time and space to evaluate future funding level needs.
0
Comments
The dog days are coming early to Tysons this year.
Canines will first be unleashed on the Plaza at Tysons Corner Center this Saturday (June 3) for the mall's second annual Paws on the Plaza, a free event with pet-centric vendors, a dog park and a beer garden.
"Pups are invited to roam the dog park with obstacles and splash pads, while adults are invited to enjoy the Beer Garden, visit local vendors…or take part in other activations, like a pet friendly photobooth and free caricatures of your pet," Tysons Corner Center said in a press release.
Paws on the Plaza will take place from 11 a.m. to 3 p.m.
Vendors will include two sponsors of the event: Becky's Pet Care, which has locations in Springfield and Herndon, and PetMedic Urgent Care, a clinic slated to open in Tysons West this summer. The vacuum company Dyson is also a sponsor.
Participating vendors range from shelters like Lucky Dog Animal Rescue and Homeward Trails to retailers like Doodlebug Quilts and services, such as Woofies of McLean. There are also several businesses that make food for pets, including Barbie's Doggie Bakery and the food truck Woofbowl.
A full list of vendors can be found on the event page.
The puppy love will continue the following Saturday (June 10) at The Boro, which will host Bark in Boro Park from 11 a.m. to 2 p.m.
While the scheduled training sessions have already filled up, the event will also offer a craft and "activation area" for kids, and a treat bar from Bluestone Lane with free food and drinks for both dogs and humans.
Wolf Trap Animal Rescue will also be on site with puppies to provide information about pet rescues and adoptions.
The first 100 visitors can get a live tag engraving for their pet, according to The Boro.
Bark in Boro Park was scheduled to coincide with LGBTQ Pride Month. Unlike last year's "Yappy Hour," where a portion of drink proceeds went to the Alexandria-based nonprofit Safe Space NOVA, there's no similar nonprofit partner since admission and all of the Puppy Treat Bar items will be free.
"This year's event is free for all to attend in the spirit of welcoming more of our neighbors to The Boro," a public relations representative for The Boro said.
0
Comments
The Ravel Dance Company will present the classical masterpiece Swan Lake.
This is a timeless love story that mixes magic, tragedy and romance. Brimming with intense sentiments and Pytor Ilyich Tchaikobsky's thrilling music the ballet has remained one of the
The final pieces of the massive Arrowbrook Centre development near Herndon's Innovation Center Metro station got the Fairfax County Planning Commission's unanimous support last week.
The commission recommended on May 24 that the Fairfax County Board of Supervisors approve changes to the final, nearly 10-acre section of the mixed-use development, which is being built and managed by a Launders Charitable Trust.
Specifically, the proposal swaps a 435-unit residential building called Aura from the eastern corner of the property with an office building directly east to it. Aura will be constructed by Trinsic Residential Group.
The swap pushes a hotel planned at the site further east, leaving space for two office buildings at the corner of the site, according to Tabatha Cole of the Fairfax County Department of Planning and Development.
The proposal also removes a parking structure in the land bay.
"Arrowbrook is not seeking to increase any density or any of the uses that are approved," said John McGranahan, a partner with Hunton Andrew Kurth LLP.
But it'll be a few years before the office and residential units will go online. To maintain the terms of the charitable trust that govern the development, the developer plans interim uses.
Early talks are underway for a potential partnership with the Virginia Tech Foundation and Virginia Cooperative Extension, a venture that focus heavily on sustainable agriculture, culinary arts and urban farming programs.
"That will be the home run," McGranahan said. "That is what we're hoping for. That's what we're planning for."
If that plan falls through, the developer plans to install a community garden in addition to other uses like a lighted trail and outdoor plaza.
Jeff Fairfield, the trust's manager, said the lease could be ready by the first half of next year, with the community garden as a fallback.
"My preference would be community-wide, first come, first serve," Fairfield said regarding how use of the garden would be determined.
Hunter Mill District Commissioner John Carter clarified that the setback of the building near the Dulles Toll Road will be 71 feet instead of 200 feet — the current requirement in the county's zoning ordinance. An exemption was supported by county staff.
Several planning commissioners lauded the developer for the quality of services provided. Braddock District Commissioner Mary Cortina called Arrowbrook Park — a park created by the developer — "stunning." The developer also built a nearly 1,550 linear feet trail from Centreville Road to the Metro station.
"It's pretty striking to go to that colosseum of a field out there and to see the high quality that it is," Cortina said, adding that "you can really see the work that was done on that park."
But some residents said they were concerned about issues related to traffic from construction and unmet promises of a grocery store and other retail on the site. Read More
0
Comments
A fast-casual chicken salad company is planning a move into Fairfax County, but exactly when and where it will stake its claim remains to be seen.
Chicken Salad Chick, which bills itself as the only fast-casual chicken salad concept in the U.S., has signed a development agreement with a local family to open eight new franchises in Fairfax and Arlington counties over the next five years, the business announced yesterday.
The franchises will be owned and operated by Devon Chamberlin — a mental health professional whose experience includes working in Fairfax County Emergency Services — and her father, Patrick Cavanaugh, and father-in-law, Barry Chamberlin.
All of them were born and raised in Northern Virginia, according to Chicken Salad Chick.
"After being a consumer of the brand for over a decade, it is a dream come true to have the opportunity to bring something so beloved to our community," Devon Chamberlin said. "…People connect through their hearts and their stomachs, and we seek to do just that. I'm beyond grateful to run this operation as a family business and bring Chicken Salad Chick to the community."
The first of the eight locations is slated to open in Arlington next spring, but an exact Fairfax County location isn't ready to be announced yet, a Chicken Salad Chick spokesperson told FFXnow.
Founded in Auburn, Alabama in 2008, Chicken Salad Chick was born out of a desire by its founder, Stacy Brown, to craft the perfect chicken salad. It is now headquartered in Atlanta, Georgia, and has more than 200 restaurants in 17 states.
In addition to various chicken salads, whose flavors range from Fruity Fran to spicy Jalapeño Holly, the menu offers sandwiches, salads, and signature soups that change for each day of the week.
Chicken Salad Chick CEO Scott Deviney says the company sees "tremendous growth opportunities" in Virginia, where it has five currently operating locations with another 14 in development. The existing restaurants are in Christiansburg, Hampton, Mechanicsville, Richmond, and Roanoke.
The Southern company's northward expansion won't stop with Northern Virginia, according to Deviney.
"As we make our way toward Maryland, Delaware, and Pennsylvania, we are gaining brand awareness and fueling our mission to become America's favorite place for chicken salad," he said. "That mission is shared by Devon, Patrick, and Barry who bring immense enthusiasm, knowledge, and expertise to our brand. We can't wait to see the positive impact they'll have throughout their community."
0
Comments
Plans for a Route 7 bus rapid transit (BRT) system in Tysons are starting to take more concrete shape, outpacing an ongoing study of the corridor further to the south.
The service will initially launch in Tysons, operating between the Spring Hill and West Falls Church Metro stations, before later expanding into Falls Church and Alexandria, Fairfax County Department of Transportation staff told planning commission members at a May 11 committee meeting.
"Since the northern portion is kind of on a fast track, we would make this the first phase to see how it works," Sean Schweitzer, a senior transportation planner for FCDOT, said. "It would work in the interim as a closed system until the rest can catch up."
During the interim phase, the BRT will have nine stops, according to a comprehensive plan amendment proposed by county staff:
The West Falls Church Metro station
Westbound Route 7 (Leesburg Pike) at Chestnut Street
Patterson Road, near the Tysons Station and Idylwood Plaza shopping cneters
George C. Marshall Drive
Fashion Blvd, serving Tysons Corner Center
International Drive and Fletcher Street
International and Greensboro Drive, next to Tysons Galleria
International and Lincoln Circle
Spring Hill Metro station
In the future, the Fletcher Street station could serve as a transfer point for an "enhanced" Gallows Road transit system, Schweitzer said. A study of that corridor down to Annandale is only just gearing up.
The route follows the preferred alignment along International Drive that the Fairfax County Board of Supervisors approved in 2021. The West Falls Church Metro was chosen as an interim southern terminus so buses can turn around, but the county hasn't ruled out the possibility of making it a permanent station.
"If [the BRT is] better served by going directly to the Metro station, where it can pick up more passengers versus staying on Route 7, we could make that adjustment and have that be the ultimate alignment," Fairfax County Transportation Planning Chief Mike Garcia said.
Except for the Metro stations, each stop will have separate platforms for east and westbound travel, staggered to reduce right-of-way needs, according to county staff.
The buses will mostly utilize dedicated median lanes, but they have to join other traffic at the Metro stations and to make the left turn from International Drive to Spring Hill Road. Spring Hill and Tyco roads will have "Business Access and Transit" (BAT) lanes limited to buses and drivers turning into the commercial area east of the Spring Hill Metro station. Read More
0
Comments
Sarah Selvaraj-D'Souza, former president of Reston Association's Board of Directors, has resigned from her position after more than three years on the board.
In a Facebook post announcing her resignation on Friday (May 26), Selvaraj-D'Souza said her commitments to other projects and her nonprofit advocacy organization Reston Strong motivated her decision to resign.
"My decision to resign from the Board of Directors is not the result of any disagreement with the operations, policies or procedures, but to focus on my family, my advocacy and Restonstrong," she wrote.
First reported by Patch, the resignation was effective immediately.
Selvaraj-D'Souza also recently accepted a role as the Hunter Mill District representative on the county's Affordable Housing Advisory Counsel and a board position on the Faith Alliance for Climate Change.
Selvaraj-D'Souza said those positions were in line with her work ons social justice, housing equality and environmental sustainability. She still plans to continue serving on RA's Environmental Advisory Committee.
More from Selvaraj-D'Souza's Facebook post:
I have appreciated the opportunity to serve on the board as both a Board Member and Board President, and wish you and RA the best as you continue to move forward. Restonstrong was born as a by-product of my decision to run for the RA board and for that I am eternally grateful. The last 3 plus years have been an exercise in self-discovery – RA propelled me from a happy go lucky small business owner selling frozen custard and ceramics to a community activist championing for our neighbors' rights.
RA's board will now select a new board member from a pool of applicants. The individual will serve until the next board election, after which the decision will be left up to the members.
Selvaraj-D'Souza is now the fourth RA board member to step down before the end of their term within the past two years. Three people resigned in 2022, including two members who left shortly after that year's board election.
The results of this year's board election, which saw 10 candidates vying for five seats, were announced in April. RA's board has nine directors, including four at-large members, four who represent a specific district and one representative for apartment owners.
0
Comments
Local Orange Line Stations to Close This Weekend — The Vienna, Dunn Loring and West and East Falls Church Metro stations will be shut down Saturday (June 3) so a 40-year-old steel rail between the Vienna and Ballston stations can be replaced. Free shuttles will be provided throughout the closure, which will last through June 25 for the Falls Church stations and through July 16 for Vienna and Dunn Loring. [WMATA]
Former Fairfax County Resident Launches D.C. Music Venue — "As a teen growing up in Northern Virginia, Dave Grohl remembers attending shows at the old 9:30 Club and finding community. 'I got to witness hundreds of bands that inspired me to become a musician myself,' he recalled at the grand opening of the new Atlantis music venue Tuesday morning." [DCist]
Developer Puts Plans for Huntington Apartments on Hold — Elme Communities has "paused development activities" at Riverside Apartments (5860 Cameron Run Terrace) near the Huntington Metro station. The developer had planned to expand the 28-acre complex with 767 new units, but says it will now wait for construction loans to become less pricey. [Washington Business Journal]
Baking Company Opens Kitchen in Fairfax — Liberty Baking Co. started in owner Allison Friedman's home in Fairfax City. After moving to Herndon early in the pandemic, the business has returned to Fairfax with a commercial kitchen that opened on May 6. While there will be an occasional pop-up, orders are generally placed online for pickups at the kitchen or deliveries. [Patch]
Bicycle Crashes Increase in Virginia — "So far this year, there have been 160 bicycle-involved crashes on Virginia's roadways, resulting in the deaths of nine bicyclists and injuries to 156 others, DMV officials said on May 30. This is a 125-percent increase in bicyclist-related fatalities compared to four last year at this time, they said." [Gazette Leader]
Local Teens Campaign to Protect Maryland Forest — Four members of Girl Scout Troop 153 in Fairfax County are petitioning Girl Scouts Nation's Capital to sell over 600 acres of forest in East Marlton to a group that would preserve it, instead of to developers. The organization got the land as a donation in 2019 and hopes to sell it to fund outdoor programming, camps and other operations. [The Washington Post]
Grants Available for Local Arts Organizations — "ArtsFairfax announces that one month remains for local arts organizations to apply for Ticket Subsidy Grants. Awarded up to $5,000 each, this grant funds free and reduced-price tickets for performances, workshops, classes, and camps for people who may not have regular opportunities to experience professional arts." [ArtsFairfax]
Hurricane Season Begins Tomorrow — "Hurricane season officially begins on Thursday, June 1 and ends Nov. 30…Hurricanes can cause damage to property as well as loss of life and limb; it's important to be prepared with an emergency kit and plan before one potentially strikes this summer." [Fairfax County Emergency Information]
It's Wednesday — Mostly sunny, with a high near 78. Northeast wind around 6 mph. At night: Partly cloudy, with a low around 58. Northeast wind 3 to 6 mph. [Weather.gov]
0
Comments
Good Tuesday evening! Today we published 8 articles that were read a total of 8617 times on FFXnow alone, so far.
📈 Top stories
The following are the most-read articles for today (May 30, 2023)…
📅 Upcoming events
Here is what's going on Wednesday in Fairfax County, from our event calendar.
☀️ Wednesday's forecast
Sunny, with a high near 79. Northeast wind around 6 mph. At night: Mostly clear, with a low around 57. East wind 3 to 6 mph. See more from Weather.gov.
🌅 Tonight's sunset
Thanks for reading! Feel free to discuss the day's happenings in the comments.
0
Comments